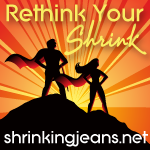 This is going to be a combo post - weigh in and race report.
My goals for this challenge:
1.
Get down to 124 (lose 4 pounds) lowest weight on record
Last week: 127
This week: 127.6
Suck. I'm totally bloated because of Aunt Flow, so I'll pin the blame on her whether she deserves it or not.
2.
Bicep curl 15 lbs – 3 sets of 8
DONE! Jay was thrilled that I found my reward (a pair of weight lifting gloves) on sale at the Nike Clearance store for $2!! Not exactly the style I was going for, but you can't beat the price!
3. Post a PR at my next 5K (33:58 or less, preferably 32)
Leading up to the race I was discouraged. I was coughing and hacking and wasn't even sure I should run. My running buddy suggested I take Thursday and Friday off, and let my body rest up. I certainly couldn't expect to set a new PR at the race, but I could run it - just to prove to myself that I wasn't a quitter.
Friday night Jay went over to the farm house to paint and I headed to the rental to crash. He begged me to come out there with him and I just didn't feel like it. "If you can't come out and sit with me while I work, then you don't feel well enough to race."
Not sure where he thought I'd be sitting - the house is completely unfurnished. Plus he was painting - so it wasn't like I could sit on the floor lean up against the wall!
He got inside my head and I felt guilty as I lay there watching Reba. So I called my parents and got all whiney. "You really don't need to run. You'll give yourself pnemonia. Keep your @$$ at the house!"
Okay so my mother was the kind, gentle discouraging one. My dad was the hateful one. Grumpy is what he does best. No seriously, he's got a t-shirt with the dwarf on it that says "I'm bringing Grumpy back."
After whining around, I decided to just go to bed. At 8:30. On Friday night. If that doesn't scream "ill" I'm not sure what does. Our house is too big for two people, way to big for one person, so I was scared going to sleep in the house by myself.
I turned the lamp on Jay's nightstand on, and I turned on my Jesus music and fell asleep. I woke up around 1 AM and Jay wasn't home. So I called his cell phone. 6 times. It went to voicemail each time. So then I call my dad "Jayisn'thomeyetandhe'snotansweringhisphoneshouldigooutthereandmakesurehe'snotdead."
Please keep in mind that my husband has hemophilia. Were he ripping up carpet with a box cutter and make one wrong cut...
Right as my dad starts to give me advice, Jay beeps in. He was outside washing off his paint brush. I click back to my dad, let him know that Jay is alive and well...for the moment. No guarentees when he gets home.
My parents almost had me talked out of racing, but somewhere in that 5 hours of sleep I felt better. Not great, just not coughing and hacking stuff up...very much. At that point I new I was going to race. I had a chance for 5 more hours of sleep and I'd be ready to go.
I met my family for breakfast. Long story about the why, but I love my family and I love biscuits and gravy. Apparently its the prerace meal of champions! As we ate, we talked about how we were going to honor MLK Jr. I told them about the Race Against Racism. When I mentioned the area the race was being held - the family smart @$$ said "Don't bother locking your doors, they'll steal your radio either way. Unlocked means you don't have to deal with the broken glass."
Real funny wise guy.
Only it turns out that it really is a bad neighborhood. The YWCA is just down the road from where a high profile
unspeakable crime
was committed. None of this I knew at the time.
My dad was a different story. So it was no wonder that when I called him upset because I was lost, he freaked out a little. Okay a lot. But I was frustrated and feeling the time crunch. I had followed signs for the race and they seemed to lead me away from where I thought I should be.
Before I saw the first sign, I saw a police car at an intersection - presumeably for the race. So why were the signs pointing me away from the car?? By the time I turned into the Old City (the downtown night life of K-town), I knew I was heading in the wrong direction. I didn't see another race sign and I really started to freak out.
Somehow my dad managed to calm himself and guide me over the phone to get on Martin Luther King Jr. Blvd. Surely the YWCA was hearby. As I turned onto the street I noticed the church that the race paperwork had recommended for parking. Then I saw an officer, so I rolled down my window and asked where I should park (the church lot was full).
"Yeah, the race is up this street, but good luck with parking. I think some people are parking at the school."
So I went to the school.
And didn't see any parking. Did he mean street parking?
It was 10 minutes until race time and I started really freaking out.
My freaking out only served to escalate my dad's freaking out. "Just get your @$$ to the house!!!"
"NO! sniffle. I'm doing this race. sniffle"
"Quit being so d@mn stubborn."
I didn't have time for this. "PUT MOTHER ON THE EFFING PHONE!!"
Only my voice was so high pitched and shrill he didn't hear what I said, but just in time my mother took the phone.
Side note: I'm well aware about the commandment of honoring your parents. I'm also aware of the "so your days may be long" tag line. At this rate, I've already burned through the nursing home years. I'll be lucky to make it to retirement.
She called me down, and while I briefly considered giving up and coming home, it seemed a waste. All that drama for nothing?
So I made a pass around the church again. This time I pulled in a found a place to park. Sure it wasn't a parking spot, but it wasn't blocking anyone in either so why not?
As luck God would have it, it was right near the registration building.

(Please note - all pictures were taken after the race. I didn't have time to fiddle with the camera prerace.)

I make a beeline for the registration table. "Brooke F"

"I'm sorry, I don't have anyone by that name."

"F is commonly misspelled - can you check all around where it should be?"

"Nope nothing."

I start freaking out. I don't have time for this. They're gonna start the race without me!! Then the answer fell from heaven.
"Can you check under the Bs? People have a hard time believing that F is a last name, so maybe they have Brooke as my last name?"

Sure enough they did. My hands were shaking with nerves as I hurried to pin my number on and head toward the starting line. After a lecture about how they weren't liable if we got ran over by a car because of our head phones, we were off.

My first mile I was on record pace - 9:30! My second mile I started to slow down - I passed the mile marker around the 20 minute mark. Mile 3 I really slowed down. My lungs were starting to rebell and I started coughing and hacking. I tried to fight disappointment. I knew that the cough would probably keep me from a PR - I shouldn't have gotten my hopes up.

As I looped back around, I noticed the street where I'd chatted with the cop. The finish line was nearby!

I looked down at my watch - 32 minutes had passed. If I could just sprint the last 0.1 I could have a new PR!!

Seriously? Who ends on a hill like that? So I grunted and tried not to groan as I sprinted toward the finish line. My official race time? 33:08. I had a new PR!!!

After coughing up some loogies, I called my parents with the good news.

I can't put into words what I felt like at that moment. It was honestly a bigger rush than finishing my half marathon. I had set a goal for myself, overcome a plethera of obstacles AND I REFUSED TO GIVE UP!!

Now that I've shaved 51 seconds off my PR - I'm greedy for more. If I could go through all of that and still have a PR of 33 minutes, after two months of training surely I can get myself down to 31 minutes.

But I do plan on having my dad on standby. Just in case cussing someone before the race really does help with adreniline.

Side note: the YWCA motto is "Empowering Women, Eliminating racism" not sure if racism was cured by one run - but this woman sure felt empowered!!